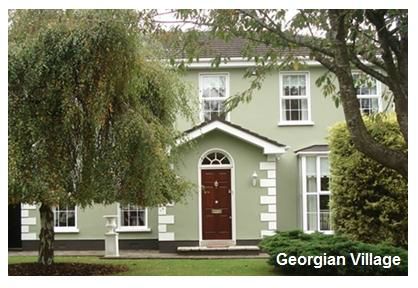 Replacement windows have advanced enormously since the early days of aluminium. Today the market offers a wide range of colours, which include White, Rosewood, Mahogany, Light Oak, Black and Cream. When choosing a colour a homeowner will be influenced by the existing finish of the wall especially in the case of an existing home or the brick finish or render of a new build.
Replacement Windows Costs
Well, there is no hard and fast way of determining the current cost of replacement windows other than the fact that they are far cheaper than they were in 2009.
There is quite a lot to consider in terms of, size, colour and design when working out the overall cost of a window project. It is widely accepted in the industry that the colour White is the cheapest and other colours will incur an additional cost of 20% or thereabouts.
Replacement Windows Designs
Many homeowners who contact Weatherglaze for advice have a pretty good idea of the type of colour and design that would suit and enhance their home. Their ideas are gained from observing other homes in the area and especially in the street where they live. If the home is semi-detached it is always a good idea to consider your neighbours home and design, as the two homes if they have the same type of colour and design it will be compliment both homes.

It is always a sensible idea to ask questions of your home improvement consultant and then note his advice, as there are fire and safety regulations to be adhered to today. In the early days of replacement windows there were fewer regulations than there are today. It is most important that all windows in bedrooms have adequate openings that can be used in case of fire and also adequate ventilation, as most Irish homes are heated by gas these days.
Replacement Windows Installation
When installing uPVC replacement windows you would be well advised to choose a well known company like Weatherglaze Designs as this will be probably one of the largest home improvement projects that you will take on. If the entire process is well planned it should not cause you any great stress or disturbance.
The normal procedure after placing an order the company will require about 4-5 weeks to custom make your replacement windows. When they are manufactured the company will contact you to make a date to install the windows and depending on the quantity of windows the installation can take from one to four days.

Toughened Glass in Replacement Windows
Toughened Glass is used in all low level glazing and mandatory in doors and screens. This is a true safety glass BS 6206 and after toughening
it can gain up to five times its original strength. When it shatters, it breaks into small blunt pieces reducing the risk of harmful injury.For additional security in vulnerable areas, we recommend the use of laminated glass in the external pane of glass in the units.
You can get more information on glass by visiting
here
.