Porches are designed with full input from the homeowner. Besides enhancing the front of the home, it also provides added security to the homeowner and both heat and sound insulation. Roofs are designed to match the existing roof of the main home, and the walls can be glass, brick or block. The uPVC frames are of German engineering, re-inforced to carry the roof, and the opening vents are controllable also. The lock on the door is multi-point so you can rest assured you are doing your best to secure your home Liscanor stone to the outside provides a beautiful contrast to the porch. All Porch's are available in Oak, Cream, Black, Rosewood, White & Mahogany. Built in four days and designed to compliment your existing home.
Weatherglaze Designs Porches
Weatherglaze have been designing porches for the past five decades, so we feel confident of being able to meet your needs and specification. The majority of porches we build are to increase security and increase the insulation in the home. The walls are fully insulated between the cavities and also the internal wall is insulated with additional insulation board. The foundation of any porch is one of the important elements of porches. The foundation must be properly excavated to proper dimensions to support the selected porch of your choice. The damp-proof course which should be layer of impervious material, must be placed in the correct position approximately 150mm above ground level.
Certificates
A certificate will be issued on completion of building projests;
Anthony Reale, BE MEngSc CEng FIEI MICE MCIArb MCIWEM Chartered Civil Engineer,


Energyratingstogo, Commercial & Residential Energy Ratings, Tel: 086 669 8706, Landline/Fax: 01 - 860 3537. Email: energyratingstogo@gmail.com
Custom built porches are designed to enhance the existing home, whether its brick finish, Tyrolean finish or pebble dashed. Our professional builders will construct your porch in adherence to current building regulations. The bricks we use will match as close as possible to the existing ones. Contact us today to discuss you requirements.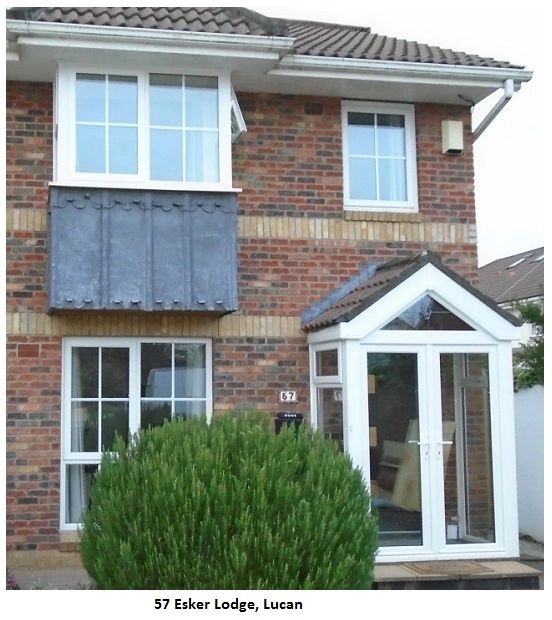 This custom designed porch has been added to the front of 57 Esker Lodge in Lucan. The porch has been installed to enhance the front of the building and to provide additional security and insulation. The windows has been upgraded with the Weatherglaze Designs selected system which is second to none in this country.
Weatherglaze Designs can provide a full service of window, porch and door insulation for a very competitive price. Contact us today.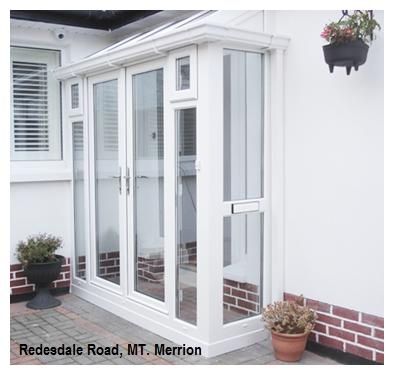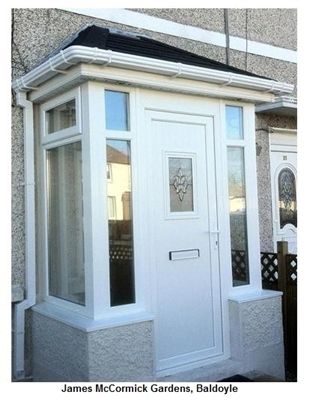 At Redesdale Road in Mount Merrion, Dublin, the homeowner opted to have a French door style with lean-to glass roof. The entire structure is glazed with toughened glass . Anti-glare glass is inserted in the roof.