Composite Doors that are durable and beautiful for Irish homes. Look no further than Composite Hall Doors from us. We are the leading retailers of composite doors in Ireland. We promise to make your home gain on aesthetics and security with attractive and durable door designs from our Palladio range of composite doors.
Durable Composite Doors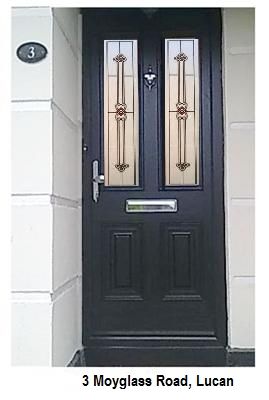 Wooden and uPVC doors have been a classy choice for homeowners who preferred the traditional look. uPVC doors were the preferred choice of those who held durability, weather-resistance, easy maintenance and of course affordability to be important factors when buying..
The only shortcoming in both varieties was the utilization of a singular material since it eventually limited the scope of door durability and design to significant limits.
Composite hall doors have been specifically designed to overcome all shortcomings found in the other two and emerge as the strongest and most beautiful door type available in the industry.
Composite Doors Are Secure
Our composite hall doors are fabricated out of high-quality materials like Glass reinforced plastic and Insulating foam. This unique combination helps to produce doors which are strong, secure and safe, not to mention exquisitely beautiful and pleasing to the eyes.
Thanks to the integrity of materials used today, these doors are highly weather-resistant and do not respond to seasonal changes like single material doors. The insulating foam included in the layers of these doors invests them with higher degrees of thermal resistance and protective capacities.
Composite doors from us can be made to bear the traditional classic blueprints of wooden doors, thanks to the attractive wood grain designs that we have. Due to the nature of materials used in their fabrication, they are not likely to fade, stain, tinge or lose color in the face of time and weatherization. Extremely easy to maintain, an occasional wipe with a damp cloth is enough to keep them in good condition.
We also offer exciting enhancements in composite door designs with handles, knockers and letterboxes in chrome or gold finish, to make your choice more ornate. Get in touch with us for the most competitive rate in the industry. Our Composite Doors are manufactured by
Profile Developments
in Ireland